Will There Be A Big Mouth Season 3?
You wanted quick answers, didn't you?
So, let me start off by saying firstly that the answer is YES, there will be a Big Mouth Season 3 ... well, most likely. With some incredible ratings and even winning a few awards with the first season, and having developed such a 'cult' following, season 3 is very likely to go ahead and will get the tick of approval from Netflix within the up and coming weeks.
Credit of information source comes from Screenrant.com
Now let's talk Season 2... 
Honestly, I remember watching season 1 at the end of last year right before flying over seas for a few months and I thought, Holy Shi* ! That was incredible. 
Usually in my blogs I swear btw, but for the sake of monetisation I'll try to keep this one PG, unlike the incredible R rated Big Mouth. 
So... did season 2 deliver the same quality?
Usually series very ever deliver the same quality as season 1 and die off, with maybe an exception for me being Vikings, however... I believe season 2 went above and beyond. The relatability, incredible character self discovery and the almost too cringey to watch scenes, makes this show a combination of humour and real talk. 
Being a huge fan of Rick and Morty, it was so nice to have another humorous show available to watch on Netflix and i'm really excited that they will most likely have a season 3 of Big Mouth.  
The cleverness of the show is most likely a huge contributer to its success and I'm glad they're still many people out there that enjoy this sense of humour. 
From Jay Fu**** men and women pillows to the new girl (who wasn't really new) showing up to school and having bigger breasts than all the other girls, to Nic's dad whipping out his schooling to stand in support of his son... then getting arrested, this season was honestly a masterclass.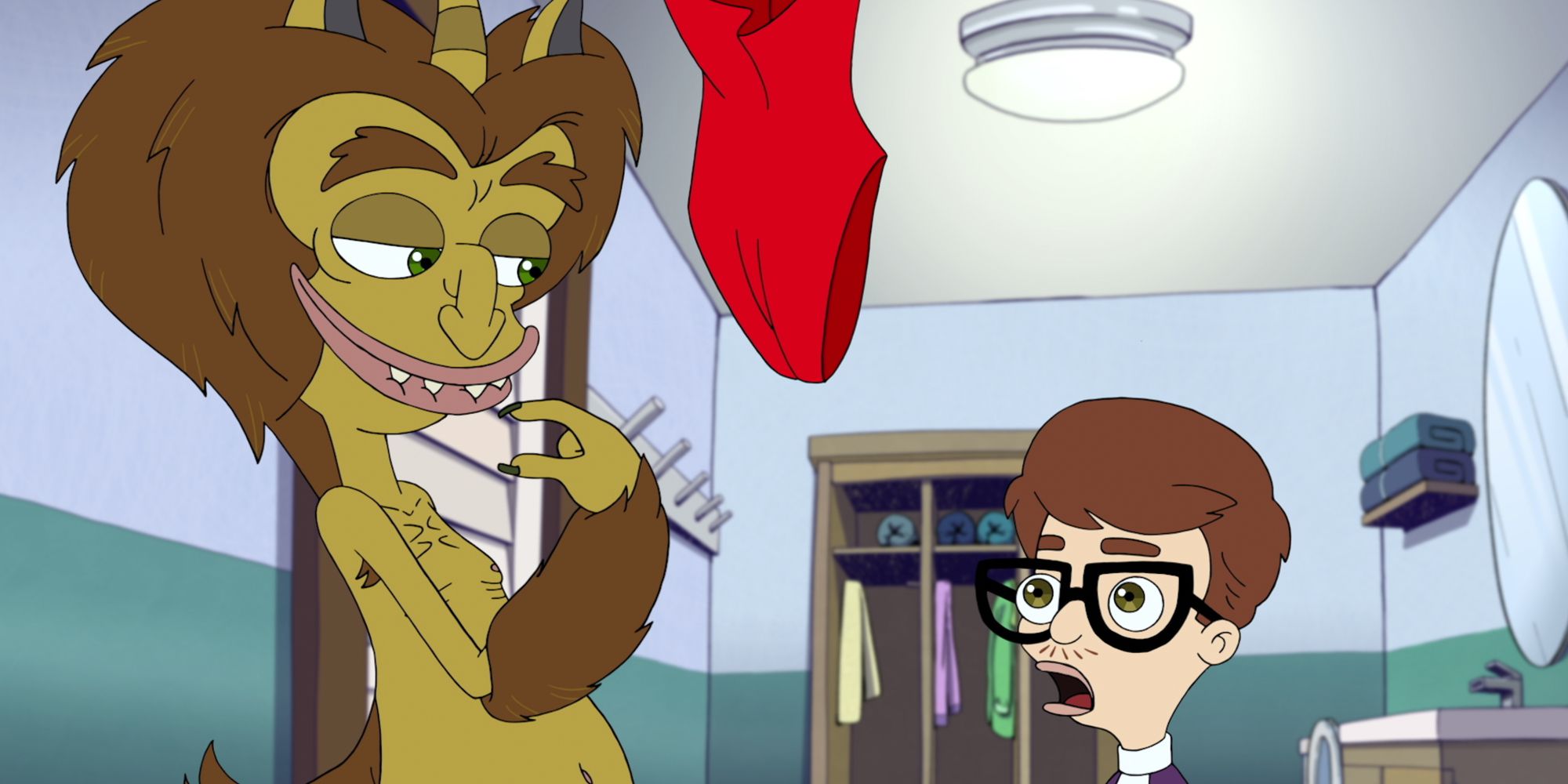 I don't want to go too much more in depth into Season 2 of Big Mouth as I'm sure you've already watched and/or re-watched like I might have, so let's finally give this show a rating and start building up some online hype for Season 3 of Big Mouth.
I'd love to hear your favourite parts of Season 2 below in the comments and if you have any inside scope about Season 3 of Big Mouth being released on Netflix, please comment below also. 
Have YOU Got YOUR Big Mouth Maury and Connie Pop Vinyls Yet?
Pop Big Mouth Hormone Monstress Vinyl Figure


FUNKO POP! Television: Big Mouth - Hormone Monster
As always, thanks for reading and please connect with me on any social media space if you want to chat or get to know each other better ..... and don't forget to leave a comment below! ❤️
You can find me on;
Instagram: @themaclyf
Twitter: @themaclyf
YouTube: @themaclyf
Facebook: @themaclyf
Pinterest: @themaclyf
Vero: @themaclyf
LinkedIn: @themaclyf
VK: Mackenzie Thompson
---
9 comments
---
---