How To Dominate Life: Using The 25 Cognitive Biases
If you're an avid reader of my blog, you'll know I talk about the cognitive biases quite often, and today (que suspense music), i'm going to share with you...... The 25 Cognitive Biases (Crowd applauds and goes insane)
Before we get into the 25 biases, you need to know that by having a better understanding of how these biases play against and for us, we can mold them to our liking to have successes in many areas of our life. 
Now, what's the point of reading this blog just to forget all the biases....? So if you're going to continue reading, I challenge you to try and revisit the list a few times until you have full retention of all 25, (don't stress, I'll put a list at the end)
* RESPECT TO THE OG WHO INVENTED/WROTE ABOUT THIS STUDY, CHARLIE MUNGER*
Here we go,


1. Reward and Punishment Bias
Just like Bandura's experiments, we can see that many animals, and of course humans, can be conditioned into reacting to situations in certain ways, based of their perception of the reward/punishment outcome. In fact, it can be argued that this is the main bias that drives every decision we will ever make in our life. We act on something basically because we perceive that it will either bring us a 'reward' or allow us to avoid 'punishment'.

In many situations, a piece of both is at play and it comes down to which one seems to be the 'better' choice at that certain time. Think of unprotected sex, pros and cons.... think of working a job you hate for $25 an hour.... pros and cons.
Try and think of a few key examples in your life where the reward and punishment bias comes into play. 
2. Liking Tendency 
We tend to be more easily persuaded into doing something, by people we admire, or 'like'. Think about when a loving family member asks you to do something you really don't want to do. "Can you please drive up the shops and get me .....", even though you probably don't want to, you do so anyway, because you're affected by the liking tendency, and in some way, the reward/punishment bias also. 
3. Disliking Tendency
Obviously if you can be persuaded easier by the people you like, you'll find it harder to agree and collaborate with the people you dislike. Try and think of some super polarising characters, like Donald Trump or Conor McGregor, if you like their brash attitude, you may be more easily persuaded to listen to their point of view on certain topics. However, if you don't like these individuals, because of their personality traits, you'll find it a lot harder to agree with their opinions, regardless of the topic. 
Who are some people you dislike, and think subjectively, what can I learn from them?
4. Doubt Avoidance / Quick Decision Tendency 
When we are doubtful or unaware of the outcomes a foot, we tend to make ill -informed decisions, in order to remove the 'stress' the situation puts us through. Sales people use this tactic a lot in hopes to close the sale. If you're unsure of whether or not you want to purchase today or in a few weeks after some more digging, and I tell you "it won't be here in a few, mate... it won't be here in a few hours if you leave without it", i'd be playing on your doubt avoidance tendency in hopes of closing the sale. Think about some times this may have happened to you (basically anytime a stressful situation forced you to make a snap decision) 
How could you go about doing better in that situation the next time around? 
5. Inconsistency Avoidance Tendency 
Ever noticed how after the first lesson in a class, kids will usually sit in the exact same seats within the consequent lessons. The more times they sit in that same seat, the less likely they are to diversify. This my friends is our inconsistency avoidance tendency at play. Now, this isn't always a bad thing, as it allows us to make decisions faster and is how we can navigate through life so quickly and comfortably. However, think of some situations where this may be being used against you.
Take this example, say I was your landlord....
Each year, I rise the price a little bit, it's more than I should be raising it, but because I know you have lived in this place for a whole year and the effort to move out and find elsewhere would be a big deal, I can get away with it.  Each year I continue to do this, and you become more and more trapped as more situations pf 'convenience' of living in the same house come into play. 
What are some things you need to change, but you haven't because it's inconvenient?
6. Curiosity Tendency 
I'm sure you can guess this one. Us humans, much like cats are curious little creatures and can't help but find out what and why things work the way they do. A great is example is here right now... you wanted to know what the cognitive biases are, and how you can use them for your advantage. 
A great way you can use the curiosity bias is to make catchy (aka, maybe the same thing, clickbait) headings. Spark your audiences curiosity and you will get their attention. Then you can use a combination of the other biases to hopefully keep it there and achieve whatever goal it is you're trying to conquer.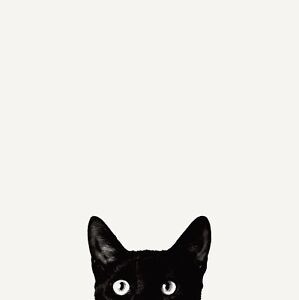 7. Kantian Fairness Tendency (One of my favourites because it sounds fancy)
Life isn't fair. However, most people can't accept this fact and the law of Kantian Fairness now comes into play. This tendency basically just means that anything that inconveniences us in the slightest we usually tend to over-react to. If there is a lot of traffic on the way into the city, we tend to get upset that it's happened to 'us'. 
The way in which you can use the Kantian Fairness bias in getting what you desire, is to practice reciprocity. Basically give before you receive... let that car go in front of you, trust in your clients before they trust in you... etc. 

This is a harder bias to apply and I still struggle myself even fully understanding how to utilise it's approach to our psychology, but nonetheless, it's number 7, so it has to be important.  
8. Envy/Jealousy Tendency 
We want what's in short supply or what others have. This bias is hardwired in our brains from day dot and believe it or not, it is actually used as a survival mechanism, or was.  The reason we get jealous/envious is because we believe someone has obtained something we can not, or they've made it harder to do so, by diminishing resources. 
This comes from us seeing others eat our food, or drink our water and us feeling 'at threat' of losing resources, sends us into a mad green rage. 
This is one of the easiest and most common biases used on people from marketers and salesmen today. Basically, make it look as if the resource is in high demand or someone has already obtained it, and it'll drive others through the roof to get it, out of fear of 'missing out'. 
9. Reciprocation Tendency
We went over this a little bit in number 7, but the reciprocation tendency gets it's own category because it is just so powerful. You know why the Mormon door-knockers have the highest success rate in getting donations between any group? It's because they give you that shitty little booklet first. Honestly.... something as simple as giving even a booklet triggers our cognitive urge to give back, as we feel as if we have received. 
Think about a time a family member or friend surprised you out of nowhere with a gift, or maybe even a friend paid for your food. You instantly feel the urge to 'give back' to that person because you feel inclined to do so. 
A really easy way to apply this in the hospitality industry is to give out a free coffee randomly every now and then to a regular customer. This will make the customer feel more inclined to keep returning and usually they will spend more also. Simple to use in any situation. 
10. Influence From Mere Association 
Ever wondered why you see your favourite singer, rapper, sportsman or public figure appear in a commercial and suddenly you want that product. Whilst we all know what's going on here, marketers use this bias over and over and over again because it works consistently. 
Influential people will help others be more easily persuaded by the message that is being suggested. 
Imagine you trying to sell me a simple plain old kite.

I don't want the kite. 

Then I see you standing with Morgan Freeman flying a kite. 
You ask me again, want to buy a kite?
Ffs, yes i'll buy the damn kite. 
Probably not the most realistic story, but nonetheless it conveys the message. 

How or who could you employ to make your message, brand or product more influential? 
11. Pain Avoiding Denial
We will distort the facts that are too bad to handle psychologically, so we can convince ourselves otherwise.
The best example I personally found with this bias didn't actually come from assessing others, it came from reflecting internally. After learning how to use Wordpress and configure plugins and domains and hosting etc, I was very skeptical that Shopfiy was a great platform to use and doubted it because it seemed to make all the training and learning I underwent redundant. 

It took me ages to switch over to Shopfiy out of pure pain avoiding denial because I had invested so much time into learning Wordpress. However, I am now so glad I was able to use to understand the bias at play and make the switch. It has saved me thousands of hours of time and has made me thousands of dollars in extra income. 
What are something you may be avoiding because you feel you've invested too much time or energy elsewhere?



12. Excessive Self Regard Tendency 
We all think we are the best, we all think we are special. This is natural. 
Whether or not you choose to go down the humble or egotistical path, or sit somewhere in between, it's important to understand how this bias works so we can use it for self gain. 
You make someone feel special, or let them know you value their work or effort, and you'll build a lifelong ally, customer, or employee. 
Make sure to build peoples ego up, it will make them want to be around you more often and this will add influence for when you are trying to persuade them to take action. 
A little cocky, but if you can master this one, you my friend are playing chess, not checkers. 
13. Over Optimism Tendency 
When we see a clear path ahead of us, our go too instinct is to see the best possible outcome. Once again, this is natural, and not a bad thing either. Optimism is the key to success, however don't become complacent with it. Take more time to look at the repercussions or down sides of decisions, then make your choice. Don't just jump all in and expect the best. 
Think of some situations where you have expected the best, not made a plan B and then been whacked in the face for it. (figuratively, or maybe even literally).
14. Deprival Super Reaction Tendency 
Basically we overreact dramatically to even the smallest loss or perceived loss. Think about a break-up, a friend betraying you, losing money, thinking money has been stolen from you, when you reach for your phone and realise it's not in your pocket. 

The mind then tends to shoot through thousands of worst case scenarios and usually puts people into a state of panic. 
The same can be applied at a subconscious level, when we believe we are going to miss out on something if we don't get it now, we get panicked it making an impulse buy. 
Another great example would be making $50,000 a year and then getting a raise of $10,000.

Oh no! Tragedy strikes and now the boss has to take back $5000 of your raise a year because of an error. You feel absolutely destroyed even though in comparison you actually just got a $5000 raise. 
What are some times you've overreacted and then gone and made the situation worse?
15. Social Proof Tendency
Extremely relevant in our modern internet and social media fueled world. We tend to be more easily persuaded to an idea or product when we see everyone else doing the same. This is the common sheep mentality and is probably one of our easiest exploited biases. 

I ran a test where I tried to grow an Instagram account to 5000 real followers. 
I made two accounts identical and posted the same content on each
There was only one difference. 
For group A I made no change
But for group B, I bought 1000 fake followers first.
(I didn't count the fake followers in the end score)
Who do you think won the race?
Group B had reached 5000 real followers (6000 total) before group A had even reached 300....
Getting people to trust in a new idea or concept can be hard. Try to think of ways you can leverage influence to grow your brand, company or be more persuasive in general. 
16. Contrast Mis-Reaction Tendency
Here's $100 for free. You're happy about that I assume. 
But now everyone else in the room gets $10,000 for free, except you. 
Suddenly you're not happy anymore. 
This is our contrast tendency at play. Whilst some of you say "i'd just be happy with the $100", in that exact situation you wouldn't be able to help yourself but to compare yourself with the others and then start feeling negative thoughts as to why you didn't get more, it's natural.
This bias can also work in reverse. You see a $140 nice jacket, you've wanted it every day you walk by but $140 is too much. A month goes by and you walk by the same store and the value of the jacket is now on SALE TODAY ONLY for $97. 
You buy the jacket and feel you've saved $43, which in some way you have, but the law of contrast was at play because you perceived the value of the jacket to be worth more, based on it's previous price. 
This is why strikethroughs and 'specials' in supermarkets work so well, they target our contrast bias. 
17. Stress Influence Tendency
Much like our pain avoidance tendency, we become more easily to persuaded to make a decision to a choice when a certain degree of stress is involved. Balancing the amount of stress is key in successful marketing campaigns, too much stress and the person will fold and do nothing, too little and the person will 'shop around'.
Our stress tendency is always the bad guy though. The reason we have this cognitive bias instilled in our brains is to be able to allow us to pump adrenaline to our bodies when we think the situation may be dangerous. This adrenaline allows us to react faster and become physically and can extremely important for sports and threatening situations. However, in todays world, our minds struggle to seperate the difference between actual danger and perceived danger. Marketers will exploit this bias for personal gain. 
Think of a time you made a decision about something out of stress, then later regretted your choice.
18. Availability Misweighing Bias
We tend to disregard the importance of things that are easily available to us. You see this a lot in our current society in which unlimited information can be accessed at the push of a button. Our attention span has actually decreased to an average of 6 seconds.... that's a second less than a gold fish. 
Because information is so easily available we become complacent with learning topics and memorising them. This can have many repercussions in many areas, especially when you're being pitched a sale. The stress tendency kicks in, to some degree, and then without easily remembered information at hand, we make quick impulse decisions, leaving us susceptible to 'highway robbery'. 
Make sure you memorise your content... or there is no point at all really. 
19.  Use It Or Lose It Tendency
Remember how your uncle says he used to be a great '(insert sport) player, back when he was young? However, trying to watch him compete in anything these days is dismal yeah? This is the muscle mechanics of the use it or lose it tendency at play, however it goes deeper than just muscle memory.
What about those tests you crammed for in university or high-school, how good is your trigonometry now? How well versed are you in ancient civilisations? 
As well as muscle mechanics, actual pathways in our brains weaken and eventually 'die off' if we're not occasionally reinforcing this signal. This is the basic of skill acquisition and the whole subject can go a lot more in depth, however for the sake of the topic let's look at it from a sales perspective again. 
You leave a sales job where you were a champion... 10 years later, you need a job asap and decide to try sales again, however, somethings different. You just don't have the swing to your step anymore, your voice sounds shaky and you don't have the confidence. As time passes and you don't 'use; your skill, you 'lose' it.
Think of the most important skills in your life you don't want to lose.. make sure to practice them regularly. Remember the opposite of loss is growth, so keep growing your new skills in order to make them 'survive' longer. 
20. Senescence Mis-Influence Bias 
Much like the last bias we just explored, this bias basically explains that we will lose our skills and knowledge inevitably as we age. Make sure to combat this by practicing, growing and learning new and old skills every single day. The less 'versed' we are on a topic, the more susceptible we become to being poached. Why do you think sales people mostly target the elderly for donations? Brutal but worth knowing.
21. Drug Mis-Influence Bias
Now this doesn't just apply to drugs...it's basically anything that gives us a hit of dopamine in order to neglect stress or problems is known as a 'coping mechanism'. Now, this term is used quite poorly all the time and has the stigma of always being negative. However, we can have a range of healthy coping mechanisms that we should use frequently, exercise being the most popular. 
Our drug-misinfluence tendency means that we tend to lean to towards external coping mechanisms, rather than internal ones, because it is often combined with our psychological pain avoiding tendency. 
Do you have any poor coping mechanisms? What could you replace them with?
22. Authority Tendency
This one has a lot of research behind it, and various case studies. This bias basically explains that we are more likely to be persuaded by people we deem as authoritative characters. Whether it's your boss, a policeman/woman, a judge, or even a guy in a high visibility shirt, we tend to listen to these people usually because in someway our punishment bias kicks in.  We view these authoritative characters as people more likely to cause punishment to us if we disobey. This again is a deep rooted survival mechanism from living in packs... the alpha dog makes all the calls and you respect their choice.
Think of some ways in which you can come off as authoritative, or times you may have been influenced to do something because an authoritative figure told you to do so. 
23. Twaddle Tendency
My favourite one.... because it uses the word twaddle hahhaha! (It's okay to be immature folks.)
Twaddle tendency basically means that we as humans, especially in todays age are super prone to wasting time doing nothing.. aka twaddling, or procrastination. 
Now, have a whole separate blog on how to avoid procrastination to some degree and recommend you check it out. 
You know what you waste too much time on. 
Here's the best quote (I feel) for making you really think about utilising your time effectively. 
"The Cost of Procrastination, is the Death of Your Dreams".
24. Reason Respecting Bias
When people ask us for a favour we are more likely to comply if they give us a reason, even if we don't understand the reason or it is wrong. Often it isn't the reason itself that is important, but the way the reason is phrased. Sometimes the word "because," without a sensible reason, is all that matters. We want explanations and the word "because" imply an explanation.
In marketing tell people why to purchase from you, don't leave it to speculation. You need to purchase this now, because the sale ends Wednesday and you need it. 
Lucky Last, you actually don't know how long this took to F****ing write haha. 
25. Lollapalooza Tendency 
Another great word. This tendency is basically used to describe both our natural and studied knowledge and application of all the other tendencies. If we work as a salesmen and employ 4-5 of these biases each time we hunt a sale, one could say we have a thorough lollapalooza bias. 
Here's your list for quick memory retention purposes. 
1. Reward and Punishment Bias 
2. Liking Tendency 
3. Disliking Tendency 
4. Doubt Avoidance / Quick Decision Tendency 
5. Inconsistency Avoidance Tendency 
6. Curiosity Tendency 
7. Kantian Fairness Tendency
8. Envy/Jealousy Tendency 
9. Reciprocation Tendency
10. Influence From Mere Association 
11. Pain Avoiding Denial
12. Excessive Self Regard Tendency 
13. Over Optimism Tendency 
14. Deprival Super Reaction Tendency
15. Social Proof Tendency
16. Contrast Mis-Reaction Tendency
17. Stress Influence Tendency
18. Availability Misweighing Bias
19.  Use It Or Lose It Tendency
20. Senescence Mis-Influence Bias 
21. Drug Mis-Influence Bias
22. Authority Tendency
23. Twaddle Tendency
24. Reason Respecting Bias
25. Lollapalooza Tendency 
Let me know if you found this helpful in the comments below. 
You can now find me on YouTube also, where I am building up a channel for you guys and gals. 
Now you have the 25 biases, do you know the 6 Laws of Persuasion? 
As always, thanks for reading and please connect with me on any social media space if you want to chat or get to know each other better ..... and don't forget to leave a comment below! ❤️
You can find me on;
Instagram: @themaclyf
Twitter: @themaclyf
YouTube: @themaclyf
Facebook: @themaclyf
Pinterest: @themaclyf
Vero: @themaclyf
LinkedIn: @themaclyf
VK: Mackenzie Thompson
---
3 comments
---
---